New Carmanah M840 Wired Lantern Launched
Sabik Marine are pleased to advise of their latest product release, the Carmanah M840.
The M840 is a wired version of the well proven and tested solar powered M850 and M860 lanterns, which have been on the market since 2013.
The M840 is a premium and full featured standalone lantern for ranges up to 7 NM. Available in both 8 and 10 Deg Vertical Divergences, the M840 is suitable for both fixed and floating installations.
The M840 is powered via an external 12 or 24 VDC source, which combined with low power consumption, makes it well suited for off-grid installations.
Programming can be done either via an IR programmer or with Sabik's optional Bluetooth Control from up to 50 meters away.
Optional satellite remote monitoring and GPS Synchronization are also available.
Requiring no regular maintenance except for external cleaning, the M840 has been designed to last 10+ years life in even the harshest of marine environments.
For more information on the M840, see here.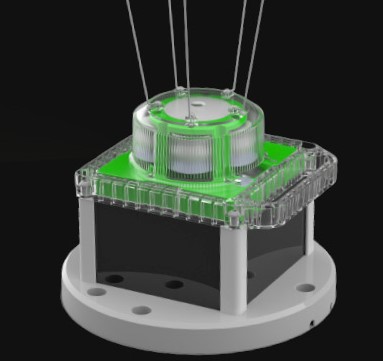 December 2020
- End -